How do I receive my tracking link? Your tracking link will be sent via SMS as soon as it has been collected by the courier.
How will I know when my order is going to be delivered? You will receive a text message with a scheduled date and timeframe for your delivery once the depot has scheduled the delivery, this usually occurs the night before delivery.
Why can't I see any scans on my tracking? As your order is transported via road freight, it is not uncommon for your tracking link to not update for a couple of days at a time. Rest assured your order is still on the way to you.
Why is there a map of my address? The tracking link will show your address on the map throughout the entire delivery process, this does not mean your order has been delivered. Scans updating you on the location of your order will appear below the map.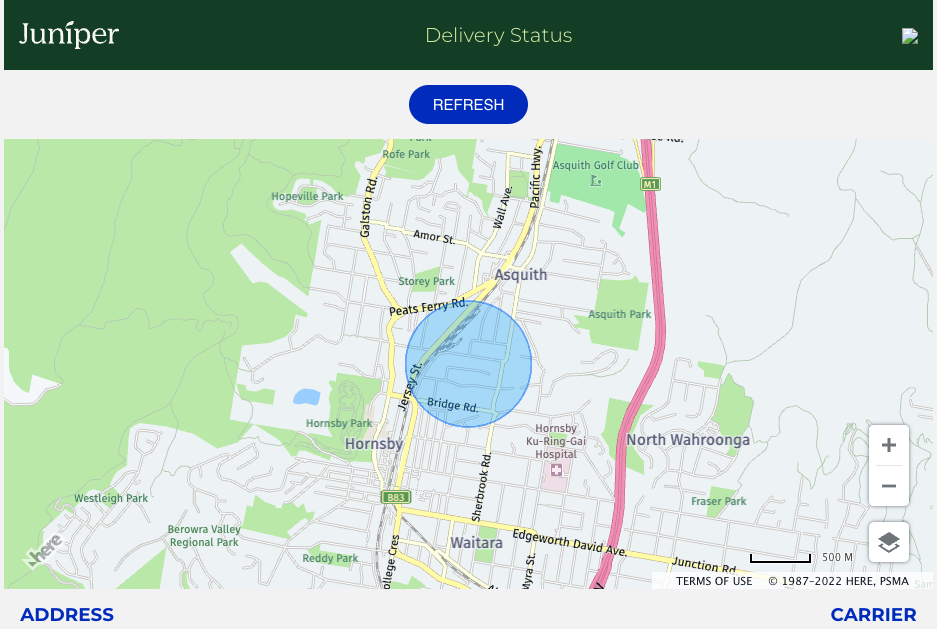 Can I add delivery instructions for the courier to follow? Yes! Once your order has been scheduled with your delivery date, the tracking link will update with an option for you to add in delivery notes. This normally occurs 1-2 days before your order is delivered.