If you are currently on an injectable weight loss treatment plan, please contact our Medical Support Team here to discuss your options.
To refill your treatment, please follow the steps below:
Log in to your

Juniper Account

Click Refill Now - this will automatically process your next order.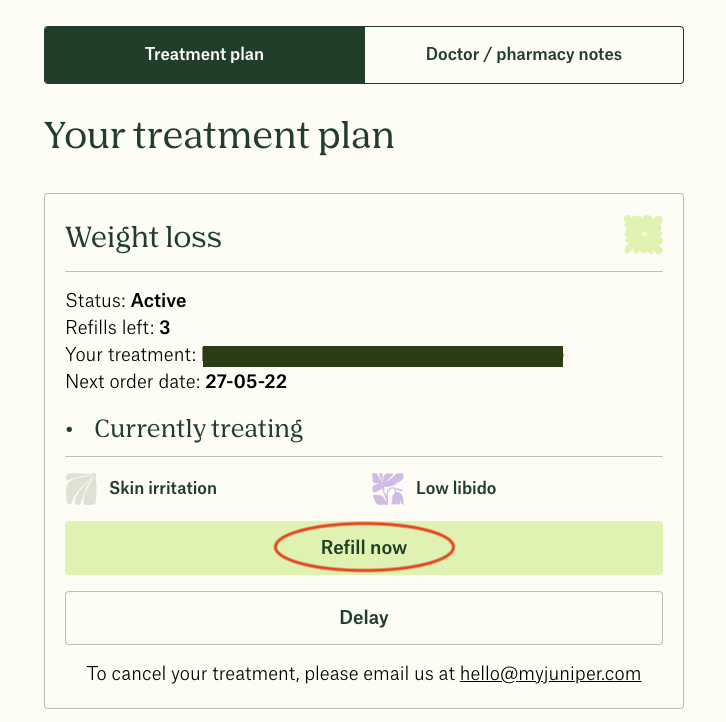 The option to refill may be unavailable in your account, this is due to your previous order having been processed recently. You can request an early refill by messaging us here.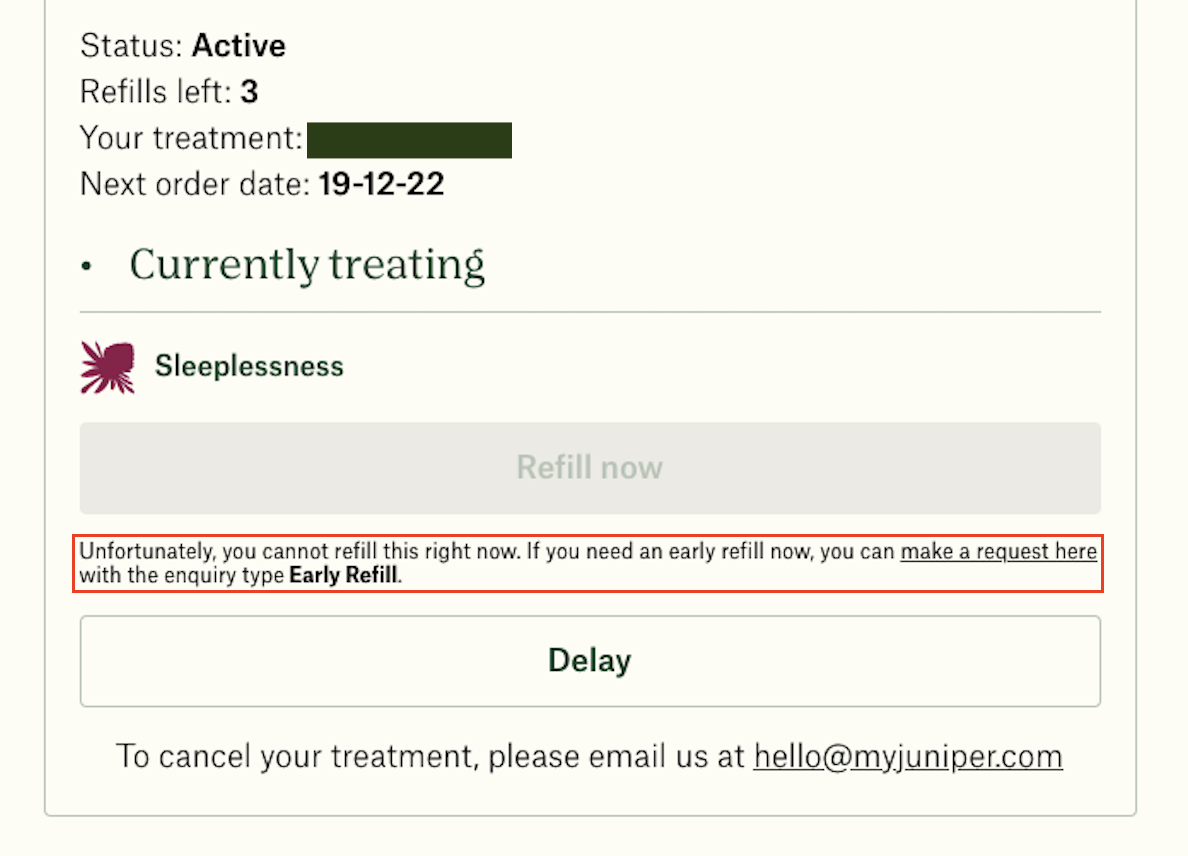 If you have any questions, please message us here and our Patient Support Team will assist you.